Save a Life!
Help by giving for the animals.
There are many ways in which you can help local cats and dogs through giving.
Donating $10 or more per month provides life-saving vaccines for animals in our community.
To donate by check, make it out to "Friends of Rowlett Animals" and mail to:
Friends of Rowlett Animals
PO Box 758 Rowlett, Tx 75030
Donate items
Want to donate items that can be used, items that we actually need?  Look at our wishlist, pick an item to be ordered, and it will be sent directly to us!
Friends of Rescue Animals needs supplies to help save more kitties! Send the supplies that we REALLY need right off of our Amazon Wishlist.
The dogs at the shelter need your help with supplies while they wait for their FURever homes. Get them some awesome supplies that you know they'll use.
Shop at our official online store
All proceeds will go towards major medical care, heartworm treatments, and foster cat program.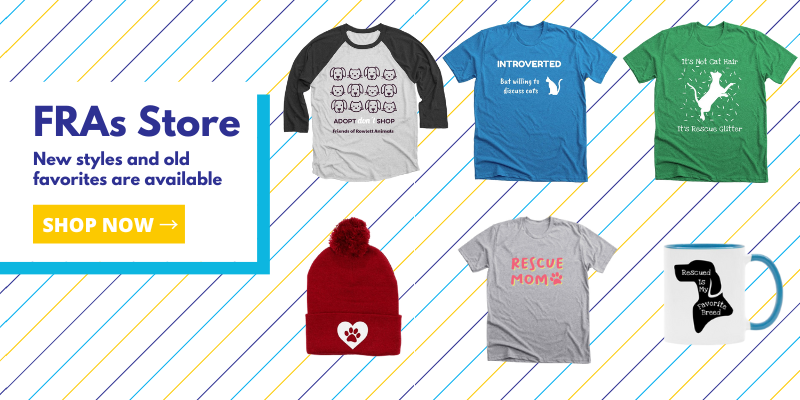 The FRAs online store has shirts, hats, mugs, and tote bags in various styles and colors. Support the dogs and cats by purchasing Friends of Rescue Animals merchandise! We'll let you know when new styles are available.
Help while you shop
By using our affiliate codes, you can help us every time you shop at your favorite stores.
Attend our events or fundraisers
Events help us raise awareness of our organization and raise funds for shelter pets. Whether that be an adoption event or a community fundraiser, we'd love to see you there!